PRODUCT EXCELLENCE: QUALITY FIRST
Gisowatt provides with the right answer to every domestic and industrial application: constantly investing in highly advanced products to ensure the best quality as for all production steps, Gisowatt offers a wide range of innovative and top class solutions to all kinds of cleaning purposes all over the world.
The 360° product range (more than 30 items, each one configurable with a wide array of tools and options) responds to the highest standards as for top quality, outstanding performances and excellent reliability over time.
Gisowatt Quality Assurance ensures all production processes are compliant with a precise and well-structured manual and guaranteed at an international level.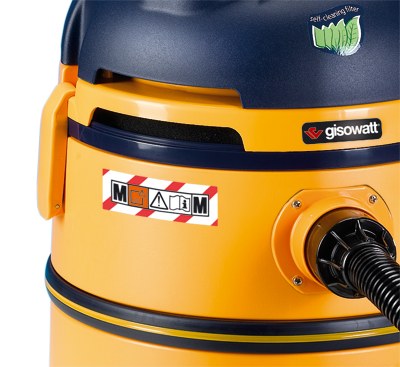 Gisowatt is proud of its Italian heritage: in effect, the entire production is Made in Italy. The importance given to design, the many strict quality controls during each production phase, the high standards of the product components, their outstanding performances and their robustness and durability over time ensure Gisowatt appliances are suitable for any cleaning application.
The longstanding know-how, the continuous commitment to the best result and the focus on innovation, quality and efficiency are the key drivers of Gisowatt's vision and its production system, boosting the company image on shelf.
Despite these stringent internal quality control procedures, Gisowatt still submits its appliances for approval by leading European Certification Agencies.